LEGO Technic Lamborghini Si?n FKP 37 (42115), Building Project for Adults, Build and Display This Distinctive Model, a True Representation of The Original Sports Car, New 2020 (3,696 Pieces)
LEGO Technic Lamborghini Sián FKP 37 (42115), Building Project for Adults, Build and Display This Distinctive Model, a True Representation of The Original Sports Car (3,696 Pieces)
38 new from $375.00
Free shipping
as of July 28, 2023 12:29 am
Features
Realistic Display - This 3,696-piece LEGO Technic Lamborghini Sián FKP 37 set for adults features a 1:8 scale race car model, bringing you closer than ever to the real sports car.
Authentic Replica Details - V12 engine with moving pistons, steering, front and rear suspension, rear spoiler, opening scissor doors, and golden rims in this authentic replica.
Lime Green Design - Admire the 8-speed sequential transmission, opening front and rear hood, detailed disc brakes, golden rims, and eye-catching lime green color scheme.
Collector's Edition - The model Lamborghini includes a collector's building instruction booklet, decorative display plate, and unique serial number for enthusiasts.
Elegant Detailing - With its elegant design and superb detailing of the decorated elements, this model is a realistic representation of the original Lamborghini sports car.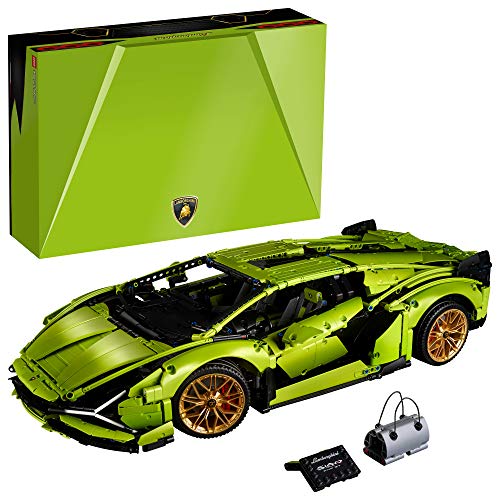 LEGO Technic Lamborghini Si?n FKP 37 (42115), Building Project for Adults, Build and Display This Distinctive Model, a True Representation of The Original Sports Car, New 2020 (3,696 Pieces)